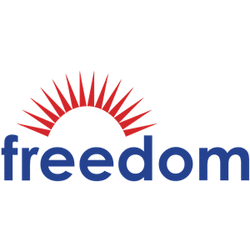 Freedom Financial Network
Treasury Manager
Tempe, AZ
THE OPPORTUNITY:
This Treasury Manager role based in Tempe, AZ within Freedoms finance organization will lead cash management activities, prepare financial models and analyze large data sets. The Manager will play a key role in executing funding plans, ensuring appropriate liquidity across our businesses and improve operational processes within our finance organization. These responsibilities translate into two major areas of activity in the below:

THE ROLE:
Cash Management:
Manage the companys daily cash position. Initiate wires related to funding and cash management activity. Track activity and support proper accounting for these transactions.
Update and maintain cash forecasting models and reporting.
Work closely with Legal, Financial Planning and Accounting team on Intercompany loans, profit sharing, tax treatments, and other complicated transactions.
Support cash management projects including restructuring of bank account architecture and strategic initiatives. Perform in-depth analysis to assess the cost and benefit of new cash management projects. Seek automation in processes.
Administer electronic banking portals and implement appropriate protocols designed by the team. Handle bank account documentation.
Lead daily allocation of loans to investors. Create and refresh related forecasts. Prepare investor status reports. Coordinate verification clearing.
Support month-end close activities. Organize execution of financial documents and maintain records.
Financial Analysis:
Distribute a financial dashboard including cash balances, borrowing capacity, interest rates and month to date performance against forecasts.
Provide ad hoc analytic and modeling support on company metrics and liquidity.
Bring past experience with cash controls to implemental more sophisticated control process at Freedom. Administer electronic banking portals and design appropriate protocols. Lead treasury policy and control work. Support external audit requests and assist in internal testing.
Seek automation in processes. Help build the scalable financial capabilities needed to support Freedoms rapid growth.
Leverage a robust understanding of financial statements to build and maintain financial models and forecasts, as Freedom develops funding and growth strategies.
Lead administration of credit facilities including covenant compliance reporting, drawdowns, and payments. Support sensitivity analysis around covenants and triggers in all credit facilities using a strong data analytics skill set.
REQUIREMENTS/CHARACTERISTICS:
Bachelors Degree in Finance, Accounting or Economics
Minimum 5 - 8 years of experience in finance roles, Treasury experience preferred
Skilled in excel and capable with PowerPoint
Pays attention to detail, is highly motivated and proactive
Comfortable in a fast-paced and collaborative work environment
CULTURAL FIT (Our Core Values):
Care (for everyone): We show compassion and contribute to the well-being and growth of those around us. We only pursue products that improve the financial lives of our clients.
Act with Integrity (every time): We take the right action even when it is hard and even when no one is watching. We treat our employees, clients, and communities the way they wish to be treated.
Get Better (every day): We innovate, iterate, and improve each day. We are creative, take thoughtful risks, and ultimately learn and recover from failures.
Collaborate (with everybody): We strive to work together toward a common purpose by proactively sharing information and inviting participation. We recognize the perspective of various groups and embrace healthy, constructive debate.
WHY JOIN THE FREEDOM FAMILY?
Fast, continued growth - theres a lot of opportunity for advancement
Voted a Phoenix Best Place to Work 9 times by our employees including the #1 spot for 2 years in a row!
Benefits start within 30 days
401k with employer match
3 weeks paid vacation (increased with tenure)
10 paid holidays & 5 sick days
Paid time off for volunteer work and on your birthday
WHO WE ARE:
Freedom Financial Network is a family of companies that takes a people-first approach to financial services, using technology to empower consumers to overcome debt and create a brighter financial future. The company was founded in 2002 by Brad Stroh and Andrew Housser on the belief that by staying committed to helping people, you can ensure better financial outcomes for both the customer and the business. This Heart + $ philosophy still guides the vision of our growing company, which has helped millions of people find solutions for their financial needs.
What began with 2 people in a spare bedroom has now rapidly expanded to a vibrant business that employs over 2,200 employees (known internally as The Freedom Family) in two locations: San Mateo, CA and Tempe, AZ. When you visit either of our offices, youll understand why our employees have voted us the Best Place to Work for the last several years. Its a place where the Heart + $ philosophy continues to thrive, where we believe that success is only achieved by doing whats right for our customers, our employees, and our communities.
In order to create brighter futures for our clients, employees, and businesses, Freedom Financial Network holds itself to four core values that have grown out of our Heart + $ philosophy: to care for everyone around us, act with integrity every time, collaborate with everybody we work with, and get better at what we do every day.
Attention Agencies & Search Firms: We do not accept unsolicited candidate resumes or profiles. Please do not reach out to anyone within Freedom Financial Network (FFN) to market your services or candidates. All inquiries should be directed to Talent Acquisition only. We reserve the right to hire any candidates sent unsolicited and will not pay any fees without a contract signed by FFNs Talent Acquisition leader.
mqhcrbb5pi6x
124969697