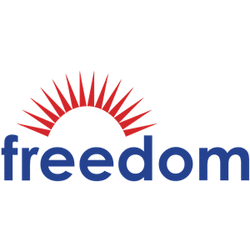 Freedom Financial Network
Senior Manager, Procurement Operations (Remote Work From Home)
Tempe, AZ
THE OPPORTUNITY:
The Sr. Manager, Procurement Operations is a newly created position that will lead and transform the companys centralized procurement operations, and maintain and improve on the systems and tools used to purchase goods and services across all Freedom Financial Network entities. You will be responsible for procure-to-pay operations, including creating, improving, and upholding the established purchasing methods, policies, and procedures of Freedom, and will conduct all business in accordance with such guidelines. This role will also drive continuous improvement of service delivery and scalability of P2P operations and systems while ensuring a high level of internal and external customer service and maintaining appropriate financial controls.
This position will provide oversight of the Procurement shared services operations, governance, as well as develop policies, processes and standards. This role will report to the Head of Procurement and manage relationships with internal customers and the finance teams to achieve desired service levels and business requirements and implement a strategic procurement process to facilitate and support spend management initiatives.

Come join an elite team where you can enjoy a collaborative atmosphere where creativity and talent excels as we help thousands of clients every day! Enjoy a flexible schedule with competitive pay and a fun team environment!

From your bed to your desk in 30 seconds! Were proudly offering fully remote work options for this role which can be based in CA, AZ, TX, CO, UT, WA, OR.

THE ROLE:
Demonstrated experience as a senior resource leading in the definition of systems strategy, gathering and documenting business requirements, leading fit-gap analysis, as-is and to- be business process designs, change management, testing, and end-user training.
Leads the Procurement Operations team, ensuring integrity of the process flows, proper controls, and compliance, including designing and refining platform/enterprise-wide processes, service delivery model and the process roadmap for the P2P cycle
In support of our Oracle roll out, develops short and long-term plans with anticipated deliverables, outcomes, and required resources to sustain the transformation
Oversee preparation of weekly, monthly, quarterly and year-end management reports and spend analysis (e.g., total vendors, vendor changes, new vendors, top vendors, Open Purchase Orders, highest vendors, contract compliance, etc.) and develops/reports on key performance indicators to measure performance and internal/external customer satisfaction levels
Work collaboratively with business end users to proactively improve P2P processes and service levels as well as active communication with AP and Finance teams to review cross-departmental impacts and reconcile data sharing
Handles and completes special projects and other duties as needed
REQUIREMENTS/CHARACTERISTICS:
8-10 years direct experience in procurement operations or related role(s) with at least 5 years experience in management of shared services P2P. A minimum of 5 years of experience implementing some combination of Oracle Procurement applications such as: Sourcing, Contracting, Procure to Pay (P2P), Self Service Procurement, Supplier Portal and Supplier Management.
Direct experience with implementing and managing Procure-to-Pay applications such as Oracle, SAP, Coupa, Ariba, etc.
Proficient in Microsoft Office (Excel, Word, PowerPoint, Outlook), as well as Google Suite (Sheets, Docs, Drive)
Strong problem solving skills with a detail-oriented mindset
Strong analytical abilities and ability to apply mathematical concepts such as statistical data, fractions, percentages, ratios and proportions to practical situations.
Ability to prioritize and meet deadlines, and thrive in a high-stress and fast-paced environment.
Deep experience working in finance shared services and outsourcing environment which includes procurement and/or accounts payable with thorough understanding of accounting controls in a Sarbanes Oxley environment, and experience in managing or oversight of multi-entity and multi-state P2P processes, including managing external service providers and vendors
Demonstrated ability to: (i) thrive in a fast-paced and entrepreneurial environment; (ii) absorb and synthesize information quickly; (iii) solve problems with multiple priorities; and (iv) be resourceful with a positive and professional attitude
Excellent leadership and management skills with demonstrated ability to: (i) motivate direct reports; (ii) think strategically; and (iii) effect change and continuous improvement across diverse stakeholder groups
Strong initiative and ability to manage multiple projects with multiple deadlines in a time-sensitive work environment with changing priorities, circumstances and direction
Positive approach and proactive attitude toward Customer service for internal customers
Managing and supporting cohesive team dynamics and environment across multiple locations
Associates or Bachelors Degree in Procurement/Supply Chain, Finance, or related field, or current P2P certification.
CULTURAL FIT (Our Core Values):
Care (for everyone): We show compassion and contribute to the well-being and growth of those around us. We only pursue products that improve the financial lives of our clients.
Act with Integrity (every time): We take the right action even when it is hard and even when no one is watching. We treat our employees, clients, and communities the way they wish to be treated.
Get Better (every day): We innovate, iterate, and improve each day. We are creative, take thoughtful risks, and ultimately learn and recover from failures.
COLLABORATE (with everybody): We strive to work together toward a common purpose by proactively sharing information and inviting participation. We recognize the perspective of various groups and embrace healthy, constructive debate.
WHY JOIN THE FREEDOM FAMILY?
Fast, continued growth - theres a lot of opportunity for advancement
Voted a Best Place to Work multiple times by our employees, most recently #1 in Phoenix for the 2ndyear in a row!
Benefits start within 30 days
401k with employer match
Paid vacation (increased with tenure)
9 paid holidays & 5 sick days
Paid time off for volunteer work and on your birthday
WHO WE ARE:
Freedom Financial Network is a family of companies that takes a people-first approach to financial services, using technology to empower consumers to overcome debt and create a brighter financial future. The company was founded in 2002 by Brad Stroh and Andrew Housser on the belief that by staying committed to helping people, you can ensure better financial outcomes for both the customer and the business. This Heart + $ philosophy still guides the vision of our growing company, which has helped millions of people find solutions for their financial needs.
What began with 2 people in a spare bedroom has now rapidly expanded to a vibrant business that employs over 2000 employees (known internally as The Freedom Family) in two locations: San Mateo, CA and Tempe, AZ. When you visit either of our offices, youll understand why our employees have voted us the Best Place to Work for the last several years. Its a place where the Heart + $ philosophy continues to thrive, where we believe that success is only achieved by doing whats right for our customers, our employees, and our communities.
In order to create brighter futures for our clients, employees, and businesses, Freedom Financial Network holds itself to four core values that have grown out of our Heart + $ philosophy: to care for everyone around us, act with integrity every time, collaborate with everybody we work with, and get better at what we do every day.


This is your opportunity to be part of a growing company where dedicated professionals strive to help customers and each other succeed every day. If that sounds exciting, we want to talk to you. Apply today!
82847752
82847752