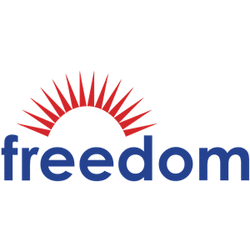 Freedom Financial Network
Payment Servicing Specialist I
Sorry, this job has expired.
Tempe, AZ
WHO WE ARE:
Freedom Financial Network is a family of companies that takes a people-first approach to financial services, using technology to empower consumers to overcome debt and create a brighter financial future. The company was founded in 2002 by Brad Stroh and Andrew Housser on the belief that by staying committed to helping people, you can ensure better financial outcomes for both the customer and the business. This Heart + $ philosophy still guides the vision of our growing company, which has helped millions of people find solutions for their financial needs.
THE OPPORTUNITY:


Are you curious about the Payment Operations team?
Dont have payment processing experience, but want to make a move to the operations side of Freedoms business?

Start your PayOps career as a Payment Servicing Specialist I!


This role is a great introduction into the world of payments.


If youre detail-oriented, enjoy a production-based environment, and are comfortable making quick & easy outbound calls to creditors to process payments, apply today!
THE ROLE:
Outbound Calls - Make 50-80 outbound calls/day to creditors to make a payment by phone (these are 2-10 min calls)
Problem Solve If you see an error, correct it. Over time, use your knowledge to resolve escalations and inquiries creatively and timely how do we limit escalations?
Use our Tools - Comfortably navigate through Salesforce and other tools to enter in notes, track your progress, etc.
Meet Goals - Assigned case work that you will be responsible for completing on time
Quality - Use your attention to detail to make sure payments are entered/processed accurately were helping our clients and we achieve to get it right the first time!
Integrity - Follow team processes and procedures and give feedback on how we can improve
Collaborate with your team to achieve goals participate and use your voice in team meetings
Mentor - Help other new hires on the time through side-by-sides
REQUIREMENTS/CHARACTERISTICS:
High School diploma or GED completed
1 year or more of experience in Customer Service, Quality Control or Business Operations environment or related industry, (preference on candidates with a payment processing background)
High level of attention to detail
Comfortable with repetitive phone work
Strong problem solving skills, the ability to think critically
Strong verbal and written communication skills
Ability to manage multiple priorities and meet deadlines
Proficient knowledge of PC skills in the Microsoft product line including: Word, Excel, and Outlook.
Shift: Monday Friday, 6am 4pm
This is your opportunity to join the fast-growing and innovative world of Payment Operations!

If youre interested in this role, apply today!
jx8jgiooewjt
123365726