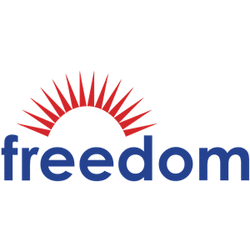 Freedom Financial Network
Director, Workforce Management
Salt Lake City, UT
WHO WE ARE:
Freedom Financial Network is a family of companies that takes a people-first approach to financial services, using technology to empower consumers to overcome debt and create a brighter financial future. The company was founded in 2002 by Brad Stroh and Andrew Housser on the belief that by staying committed to helping people, you can ensure better financial outcomes for both the customer and the business. This Heart/$ philosophy still guides the vision of our growing company, which has helped millions of people find solutions for their financial needs.
THE OPPORTUNITY:
Under direction of the VP, Enterprise Services, the Director of Workforce Operations will be responsible for identifying and driving workforce productivity and operational efficiency initiatives. By analyzing staffing trends across all business verticals, the Director of Workforce Operations will quantify opportunities to improve company-wide workforce utilization through long term forecasting and staffing, schedule optimization, skills-based routing and IVR optimization.

The Director of Workforce Operations will lead the design and development of the enterprise sales and service inbound and outbound call routing and dialing, while ensuring process improvements are aligned with strategic business unit objectives: driving business unit customer satisfaction; client retention, and top line revenue growth.

This individual will lead a team that oversees enterprise support of schedule adherence, timekeeping, agent reporting, staff analysis and capacity planning

THE ROLE:
Leads strategic planning efforts and makes recommendations of workforce efficiencies and operational improvements to call center management.
Lead inbound call routing, outbound dialing and skills based services as well as all customer touch points with digital technology, including IVR routing, self-serve IVR, chat, text, e-mail and other strategies.
Provides analytical support in the areas of data mining, data interpretation, root cause analysis, and continuous improvement efforts.
Oversees highly complex contact center technological solutions.
Evaluates sale and service scheduling and staffing trends to recommend schedule optimization.
Assesses operational performances and develop multi-faceted interventions and recommendations.
Oversees the monitoring of call center metrics including after call time, talk time, hold times, abandonment rate, website and IVR usage.
Directs the work force management operations of multiple sale and service centers.
Partners with business unit leaders to develop and implement short and long-term solutions to facilitate delivery of overall business strategy.
Evaluates new and existing technology to increase staff performance; assists with IVR modification to improve customer experience and call handling efficiencies.
Forecasts long-term and short-term staffing needs by utilizing workforce technology to analyze
Develops business plans for workforce department operations, including budget development.
Provides IT and telecom support relative to workforce management as needed.
REQUIREMENTS/CHARACTERISTICS:
5+ years of management experience required
5+ years of experience with applicable workforce scheduling software and dialer technology
Experience with IT and Systems design, integration and rollouts
Experience with Genesys Cloud highly desirable
Expert knowledge of workforce scheduling software and applications
Expert knowledge of dialing platforms and inbound routing
Strong problem solving and analytical skills
This is your opportunity to be part of a growing company where dedicated professionals strive to help customers and each other succeed every day. If that sounds exciting to you, we want to talk to you. Apply today!
Attention Agencies & Search Firms: We do not accept unsolicited candidate resumes or profiles. Please do not reach out to anyone within Freedom Financial Network (FFN) to market your services or candidates. All inquiries should be directed to Talent Acquisition only. We reserve the right to hire any candidates sent unsolicited and will not pay any fees without a contract signed by FFNs Talent Acquisition leader. Thank you for your consideration.
p7cqoxpz9tis
121143360