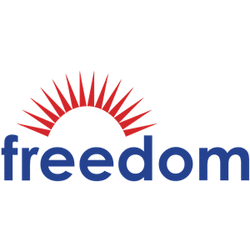 Freedom Financial Network
Accounting Specialist (Remote Work From Home)
Sorry, this job has expired.
Salt Lake City, UT
THE OPPORTUNITY:
Our Finance and Accounting Team is looking for a strong Reconciliation Specialist to expand this newly created department which will collaborate across two business units - Loan Servicing and Payment Operations. The Reconciliation Specialist will report to the Accounting Manager. The mandate of the Portfolio Recon Team is to reconcile, remediate, and validate the loan workflow so the loan owners (Investors) can rely upon the integrity of FFAMs reporting and that we can meet our service level agreements for accuracy and accessibility.
From your bed to your desk in 30 seconds! Were proudly offering fully remote work options for this role which can be based in CA, AZ, TX, UT.
THE ROLE:
Carry out daily reconciliations of client money bank accounts on higher volume and increased complexity investors
Perform daily review of all reconciliations of client money bank accounts; verify completeness, accuracy and timeliness of resolution of outstanding items
Collaborate with Payment Operations and various other teams across the business to investigate transactions within client accounts
Respond to inquiries from internal accounting teams and from loan investors; research issues to effectively and efficiently resolve questions about variances
As subject matter expert, collaborate with business leaders to identify and resolve issues through development and implementation of process improvements with the goal of eliminating future reporting discrepancies
Collaborate with Senior Manager to identify, document and update department procedures; act in team lead capacity to implement revised department procedures
Assist with internal and external audits by providing requested documentation and data
Audit and validate integral loan transaction data
Update and review monthly investor reports before finalizing
Monitor the loan documents transfer process to loan buyers and provide backup as needed
Fulfill ad-hoc reporting and data requests, as assigned
Support and lead special projects, as assigned
REQUIREMENTS/CHARACTERISTICS:
Minimum 4 years of experience in reconciliations
Strong attention to detail with a high level of accuracy
A team-player who takes responsibility and works with a high level of autonomy
Willingness and ability to learn quickly
Excellent numerical/data management skills
Highly proficient with Excel
Excellent verbal and written communication skills
Exceptional organizational skills with ability to remain organized while working on multiple projects with competing priorities
Undergraduate degree in Finance, Accounting, Economics or other quantitative discipline or equivalent training/experience a plus
CULTURAL FIT (Our Core Values):
Care (for everyone): We show compassion and contribute to the well-being and growth of those around us. We only pursue products that improve the financial lives of our clients.
Act with Integrity (every time): We take the right action even when it is hard and even when no one is watching. We treat our employees, clients, and communities the way they wish to be treated.
Get Better (every day): We innovate, iterate, and improve each day. We are creative, take thoughtful risks, and ultimately learn and recover from failures.
COLLABORATE (with everybody): We strive to work together toward a common purpose by proactively sharing information and inviting participation. We recognize the perspective of various groups and embrace healthy, constructive debate.
WHY JOIN THE FREEDOM FAMILY?
Fast, continued growth - theres a lot of opportunity for advancement
Voted a Best Place to Work multiple times by our employees, most recently #1 in Phoenix for the 2nd year in a row!
401k with employer match
2 weeks paid vacation (increased with tenure)
10 paid holidays & 5 sick days
Paid time off for volunteer work and on your birthday
WHO WE ARE:
Freedom Financial Network is a family of companies that takes a people-first approach to financial services, using technology to empower consumers to overcome debt and create a brighter financial future. The company was founded in 2002 by Brad Stroh and Andrew Housser on the belief that by staying committed to helping people, you can ensure better financial outcomes for both the customer and the business. This Heart/$ philosophy still guides the vision of our growing company, which has helped millions of people find solutions for their financial needs.
What began with 2 people in a spare bedroom has now rapidly expanded to a vibrant business that employs over 1700 employees (known internally as The Freedom Family) in two locations: San Mateo, CA and Tempe, AZ. When you visit either of our offices, youll understand why our employees have voted us the Best Place to Work for the last several years. Its a place where the Heart/$ philosophy continues to thrive, where we believe that success is only achieved by doing whats right for our customers, our employees, and our communities.
In order to create brighter futures for our clients, employees, and businesses, Freedom Financial Network holds itself to four core values that have grown out of our Heart + $ philosophy: to care for everyone around us, act with integrity every time, collaborate with everybody we work with, and get better at what we do every day.
Attention Agencies & Search Firms: We do not accept unsolicited candidate resumes or profiles. Please do not reach out to anyone within Freedom Financial Network (FFN) to market your services or candidates. All inquiries should be directed to Talent Acquisition only. We reserve the right to hire any candidates sent unsolicited and will not pay any fees without a contract signed by FFNs Talent Acquisition leader.
blfjizperpn7
119928590